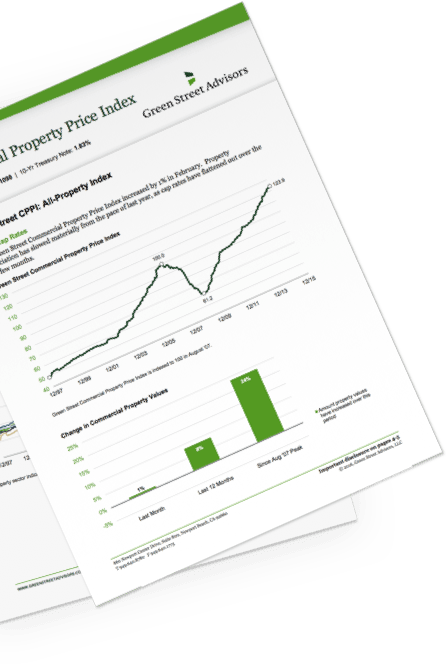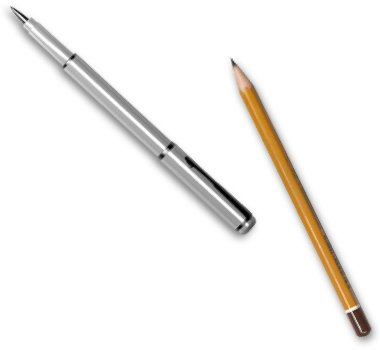 Differentiated and unbiased perspective for better decision-making
Global Pandemic Transaction Activity and Implications for Commercial Property
3Q20 has proven that real estate transactions can continue to be made throughout a global pandemic and extreme market volatility.
Webinar: Largest Deals of 3Q20 Make News
Watch our recent webinar, covering cross-sector insights on office, industrial, multi-family, hotel, and retail property types.
Green Street's Mike Kirby on Risks and Opportunities in a COVID Market
Co-founder Mike Kirby was recently a featured speaker at an industry event, opining on the outlook for office and multifamily housing, public vs. private market pricing, and how attractive real estate is generally screening these days.
Commercial Property Pricing Shows Variation
The Green Street Commercial Property Price Index was unchanged in September.
Unparalleled Transaction Data Now Available in Atlas
Real Estate Alert's robust Deal Database containing over 40,000 verified commercial property transactions have been incorporated into Green Street's Atlas interactive mapping and analytics platform.
Start a Free Trial of Green Street's News Products!
Access four highly-regarded publications and six proprietary databases on the commercial real estate and finance markets.
The New Green Street Introduces News on Its Comprehensive Web-Based Platform
Green Street's rebrand reflects the firm's increasingly diversified capabilities and breadth of market insights and SaaS capabilities, evidenced by the simultaneous integration of News, the latest major enhancement to its web-based platform.
Webinar: U.S. Commercial Property Outlook
Join us for a 45-minute webinar to discuss an update on property pricing for all the major property types.
The Work from Home Revolution: Implications for the Office Sector
Danny Ismail, Green Street's lead office analyst, discusses key trends that will shape the office space for many years beyond the conclusion of the Covid-19 pandemic.
Webinar: The Economics of Going Green
While recent attention has been on Covid-19, the ESG framework remains of great importance to real estate investors. Tune in for a 10-minute on-demand webinar to discuss the evidence revealed by the impact of green buildings as the Green Street team focuses on the investment implications of the "E" in ESG.
Covid Pricing Property Type and Asset Specific
The Green Street Commercial Property Price Index increased 1.3% in August.
Conference Call: Can Brick & Mortar Growth of New Brands Save Retail Real Estate?
Watch the replay for the conference call discussion with Brendan Wallace.
U.S. Commercial Real Estate Cross-Sector Overview Amid Covid-19
Green Street's analysts teamed up to discuss the changes they are seeing in each property sector, their most recent forecasts and insights on how to navigate the property market in today's environment.
New! Green Street European Real Estate Analytics
Green Street is proud to introduce our new European private market platform, European Real Estate Analytics, providing market participants with a seamless way to compare and underwrite real estate investments across geographies, property sectors, and currencies.
Signals from the Public Market
Observed premiums/discounts in the public market have historically been reliable predictors of future changes in private market prices.
Get Green Street Insights in Your Inbox
Keep up with our perspectives, research insights and company news.
Heard on the Beach: Where the Money Is
Green Street's Sector Allocation framework introduced five-and-a-half years ago has done an excellent job of identifying the sectors in the private market that have subsequently enjoyed the best/worst price appreciation.
Over 450 years of collective experience
Our large, experienced analyst team provides views on the global economy, REITs, individual properties and everything in between. Our analysts specialize by property type and move beyond superficial statistical tools to evaluate properties, markets, and companies with depth.
Hypothetical Track Record
21% Average Annualized Return on Buys
For over 25 years, our Buy recommendations for publicly-traded stocks have outperformed our Sells by an average of 21 percentage points each year. Our team of experienced analysts has a proven track record projecting the direction of commercial property and REIT market values.

Become a client
Learn about our Services
To inquire about becoming a client, or if you have any questions about any of our products and services, please contact Sales at +1 (949) 640-8780 or follow the link below and complete our online form.
To become a client or learn more about how our service offerings can benefit you, please call our sales team at +44 (0)20 3793 7000 or follow the link below and complete our online form.
*Please note that we only accept as clients entities or persons who can be classified as professional clients or eligible counterparties under the FCA rules.